LEARN 5 STEPS TO BOOST YOUR CREDIT SCORE IN 30 DAYS📈⏰
NO FLUFF. NO BS. ALL NEW CONTENT
Why Take These Masterclass
Why Take These Masterclass
Why take this Masterclass
1. Learn how creative financing works
2. Real proven strategies to boost your credit score
3. Learn from someone who implements these strategies
4. Re-establish good credit
5. Invest in real estate with little to no money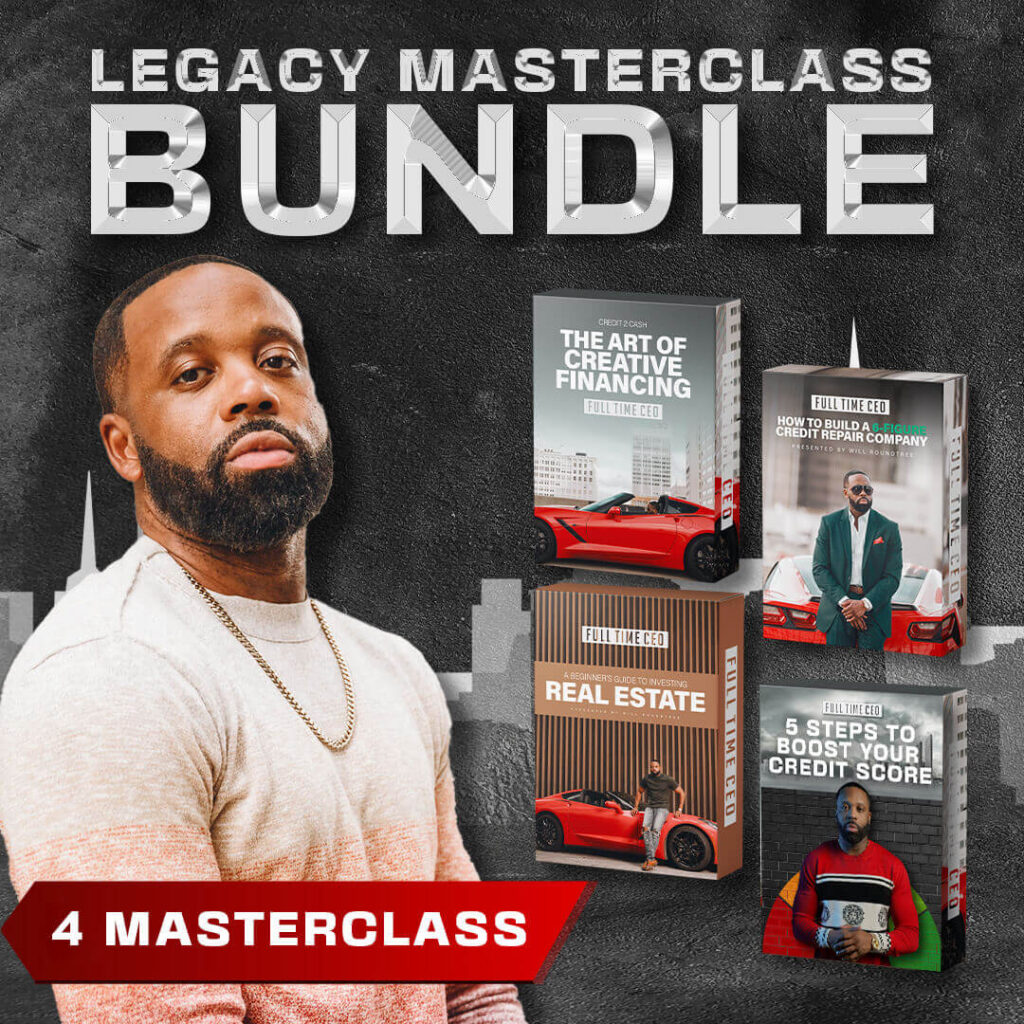 Read This Before Going ANY further:
HOW TO BUILD A 6 FIGURE CREDIT REPAIR COMPANY
SECRET STRATEGY 1 – Learn the secrets on how to separate yourself from the competition.
SECRET STRATEGY 2 – Learn how to properly approach and analyze a client's credit profile as an industry expert.
SECRET STRATEGY 3 – Learn what to look for that most other credit advisors and credit repair companies overlook.
SECRET STRATEGY 4 – Learn how to recognize disputable items based on the client's goals.
SECRET STRATEGY 5 – Learn how you to establish a legitimate business presence for your credit repair company.
SECRET STRATEGY 6 – Learn how to easily create additional revenue streams in your credit repair company. 
SECRET STRATEGY 7 – Learn about the power of partnerships, who to partner with, how to find them, and how to leverage those partnerships and relationships.
SECURE AN ADDITIONAL REVENUE STREAM BY OFFERING CREDIT REPAIR SERVICES!
Get the Legacy Masterclass Bundle
For Only $97 (VALUE: $997) ​