MEET THE
WE MANAGEMENT CEO
From homeless to millionaire, Will Roundtree has established himself as a staple in the real-estate investment sector. His expertise has garnered him recognition amongst his peers and those in his community, equally. As the Founder and top-grossing Principal at WE Management, Roundtree has helped over 1500 small to medium sized businesses get access to over 400 million dollars in funding during a two year period.
Roundtree's road to success has been nothing short of miraculous. In 2005, Roundtree left his hometown of Milwaukee, Wisconsin, with a borrowed 500 dollars and headed towards the town that never sleeps, Las Vegas. Once there, Roundtree found the ruthless realities of living without a financial plan and bad credit. His applications were denied for housing, and this left Roundtree homeless and living out of his car.
With this new dilemma at hand, Roundtree was inspired to diligently educate himself on personal finance and credit.
He would walk into libraries and read book after book about credit laws, standard operating procedures, regulations, credit and economics. Eventually, this led Roundtree to become a FICO certified credit consultant. In this role, Roundtree helped thousands of families successfully restore credit, purchase property, own vehicles for the first time without a co-signer, obtain credit cards and secure business credit.
More than a decade later, Roundtree tours the country as a notable financial advisor, author and motivational speaker. Just recently, Roundtree added TedX to his ever-growing resume. Roundtree has led more than 700 workshops and seminars worldwide, consisting of an innovative curriculum he developed, and he is still in development of new advancements regularly.
Additionally, Roundtree is ever-present in his community. With the inception of his non-profit he helped to co-found, Commontree helps serve underprivileged children and families in the greater Las Vegas, Nevada area. But his giving does not stop there, Roundtree lends his time to a mentoring program and is in his first round of a brand new series called 50 Men. This series is dedicated to the men in his community who want to learn and apply that learning into personal finance, starting businesses and creating generational wealth for generations to come. 50 Women will soon follow.
WE Management Exists To Support the millions of everyday American families and businesses on their path to achieving financial success.
As a Las Vegas headquartered personal and commercial financial services company, our goal is to provide our clients with a high level of integrity, honesty, and communication. Achieving financial success for your family and/or business can be complicated, but you're not alone. We help families and entrepreneurs review and improve the different aspects of their financial life, no matter how messy, by addressing a variety of needs such as credit optimization, business funding, real estate coaching, and more. Together, we can enact change for a better tomorrow for you and your family.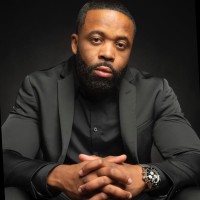 As the CEO of WE MANAGEMENT SERVICES the company, he is responsible for managing a company's overall operations, overseeing the strategic direction of an organization, implementing changes and proposed plans, engaging in media obligations and public relations, interacting with other leading executives, maintaining accountability with the board, monitor company performance, and setting precedence for the working culture and environment.
Jonathan is responsible for customer retention, customer growth and new customer acquisition. The Chief Revenue Officer coordinates and aligns marketing, sales and customer success teams and ensures that processes deliver an effective end-to-end customer and buyer experience. The Chief Revenue Officer is focus on all revenue operations – defining and maintaining the company's revenue strategy, revenue systems, and revenue programs.
Tiffany Hill, Esq. specializes in contract and consumer law. As general counsel for WE Management Services, she advises the senior leadership team on a range of issues and strategies, including contract negotiation, corporate compliance, operational risk management, intellectual property and brand protection, as well as project management for federal litigation cases. Tiffany also serves as an Executive Producer of the Full Time CEO podcast.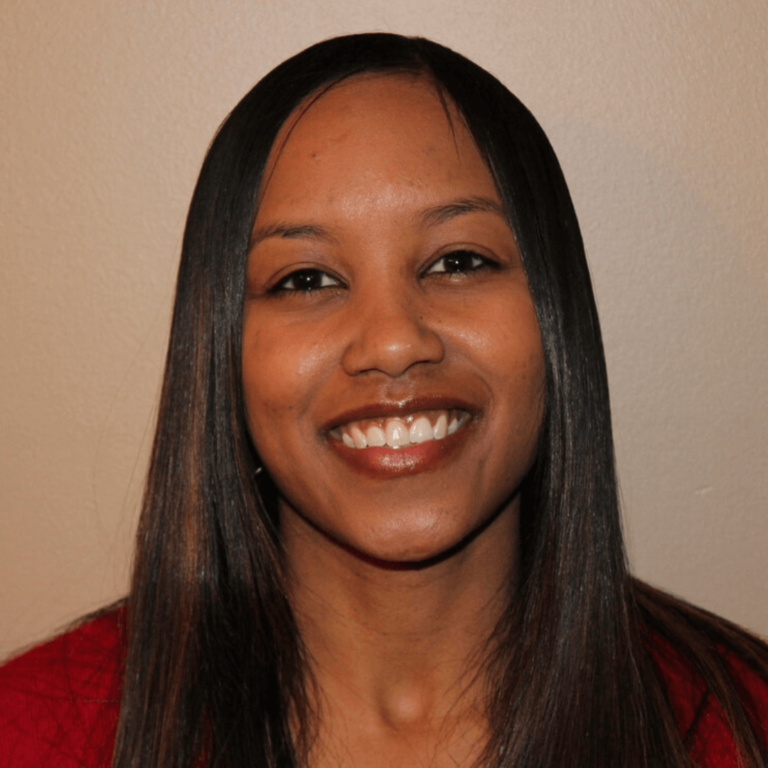 Denisha is a seasoned finance professional who has been leading finance and accounting organizations in process improvements and best practices for more than a decade. Her specialty is bringing "order from chaos" by cleaning up financial books and records and revamping financial operations so executives can make data-driven decisions. DeNisha currently serves as a Chief Financial Officer for WE Management.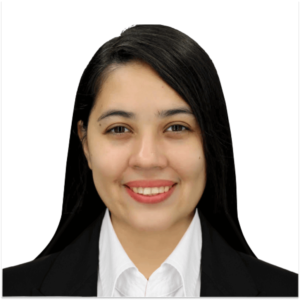 Dee is in charge of the Fulfillment Team's daily operations, including those of the client care, processing, and funding departments. She is responsible for the hiring, training, and development of the workforce, as well as the oversight of quality control initiatives. She also plans strategies for streamlining processes as a manager of operations, making sure that all tasks are finished on time.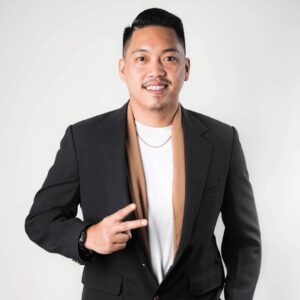 Zaq is the one responsible for all marketing needs namely: planning, implementation, & management. He enables all the different marketing divisions to work collaboratively & provide top-quality marketing services. With this being said, he spearheads the initiatives of scaling revenue through proper brand growth & optimizing the marketing team's efforts.
Sign up for text alerts from WE Management Services Founder & CEO, Mr. Will Roundtree. You'll receive industry alerts, company updates, special promotions, and access to exclusive educational livestream events.