EVER WONDER HOW TO BECOME A CEO? OR EVER WONDER WHAT CEO'S DO?
Have you ever just wondered why this sounds like a bunch of BS being shot 
to you when you learn about the job?
"NO ONE who has looked at Will Roundtree and what he has achieved can doubt his success. In the book FULL TIME CEO he gives us a glimpse as to how he became the man he is in business and life, and how you can start reaching your goals as well.
I like the book because it's not just about business. It really shows the importance of mindset and the way we THINK about ourselves, what we bring to the world and how we can serve. Yes, you read that correctly. Will shares the importance of service and making things bigger than you. If you're able to do that it will help you get where you want to go.
He also talks about the importance of both knowing your business inside and out and the benefits of a team. In the beginning many of us have to wear all the hats. Will shares that it's not just okay but ESSENTIAL that we're able to know all the ins and outs so we can best realize where we excel and where there might be a need to bring someone else into the fold.
"This book is not fluff. It's a guide to getting results if you're willing to do the WORK." 
This Bundle Is For You If:
1. Real proven strategies to start your own business and become a CEO
2. Learn from someone who implements these strategies for a living and with great success
3. Learn by doing. Build your business and convert your idea to business now
4. There's no place, degree, or university that can teach you how to become a successful Entrepreneur.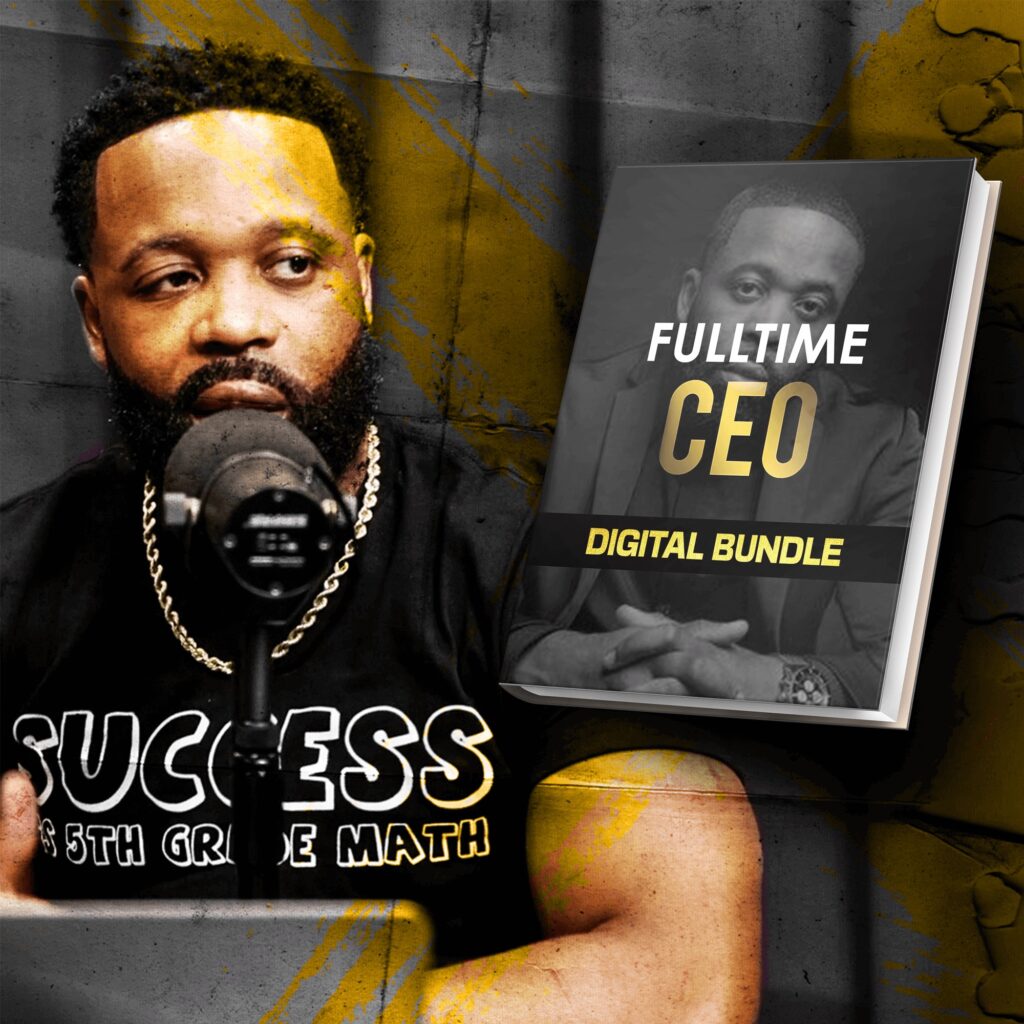 Read This Before Going ANY further:
Ever wonder how to become a CEO? Or ever wonder what CEOs do? Or have you ever just wondered why this sounds like a bunch of BS being shot to you when you learn about the job? For those of you who want the unabashed words from a CEO himself, this is the book for you. Unapologetic. Unashamed. Will Roundtree puts the bullshit to the side to tell you "…The Shit They Don't Tell You."
Will gives the inside scoop on the SIX STEPS that he applied to his life to make him the effective "Fulltime CEO" he is today. He went from homeless to millionaire on these concepts, and he is living proof that they can transform your business acumen.
By applying the six principles in this book to his own life, he was able to reconstruct his life and become the CEO he dreamed he would be.
"Will Roundtree's FULL TIME CEO is the key book to lay out the foundation for your success!"